Girardi wary of overusing bullpen in second half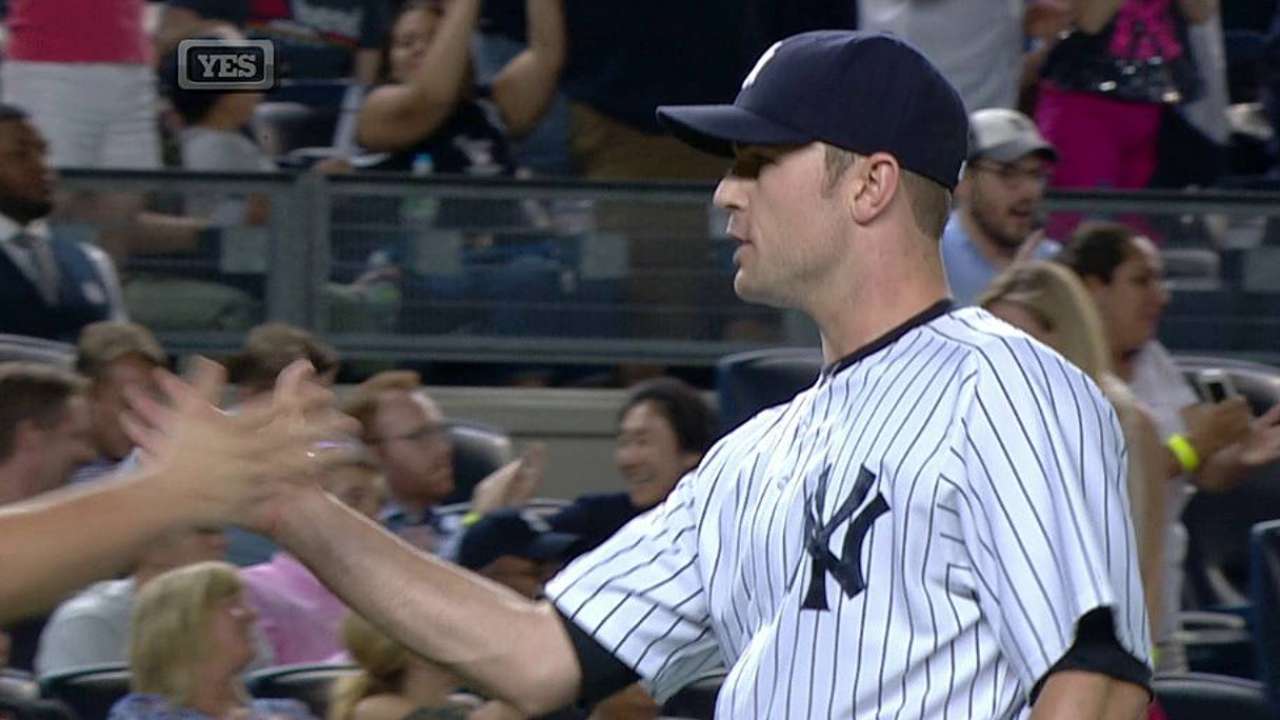 NEW YORK -- David Phelps threw 6 1/3 innings, Dellin Betances followed to record five outs, and David Robertson finished the final frame Friday night against the Reds in a 4-3 victory.
That's the ideal blueprint for what the Yankees want from their starters and how they use their bullpen. But with the well-known injuries to the rotation, manager Joe Girardi knows that any early deficiencies from his new cast of starters will mean more work for his relievers.
"I think we've asked a lot of them to begin with," said Girardi. "But I still think you have to, at times, protect them as well."
He's also cognizant of the potential to wear them out in the second half of the season.
"There's two things that can happen if you overuse them. Worst-case scenario is that people can get hurt. The second worst-case scenario is they become ineffective or exhausted, and that doesn't help you either," said Girardi. "There are days, and I've said this, sometimes a starter might have to go a little bit longer and give the bullpen a rest in this situation, and it may seem ugly at times, but you can't wear these guys out or hurt them."
It will assuredly be easier to manage his bullpen when starters go deeper into games, but getting even production from all relievers will also ease the burden. Undoubtedly, relievers like Betances and Adam Warren, who can throw multiple innings if necessary, will be luxuries when called on to clean up a middle-inning mess.
"If they get to the bullpen earlier, if they have to ... we have a lot of guys who can do a lot of different things," said Warren. "So having the versatility to throw multiple innings ... makes it so if we have to, we can throw more innings if we start in the fifth or sixth inning."
The bullpen's flexibility should help spell a reliever like Betances, who is likely unavailable Saturday after throwing nearly two innings in Friday night's victory.
"You might have another guy step up today and do the same thing," said Warren. "You kind of just interchange like that and [it] might help keep the bullpen fresh."
Bryan Hoch is a reporter for MLB.com. Follow him on Twitter @bryanhoch and read his MLBlog, Bombers Beat. Jake Kring-Schreifels and Jamal Collier are associate reporters for MLB.com. This story was not subject to the approval of Major League Baseball or its clubs.