Girardi won't alter approach to managing bullpen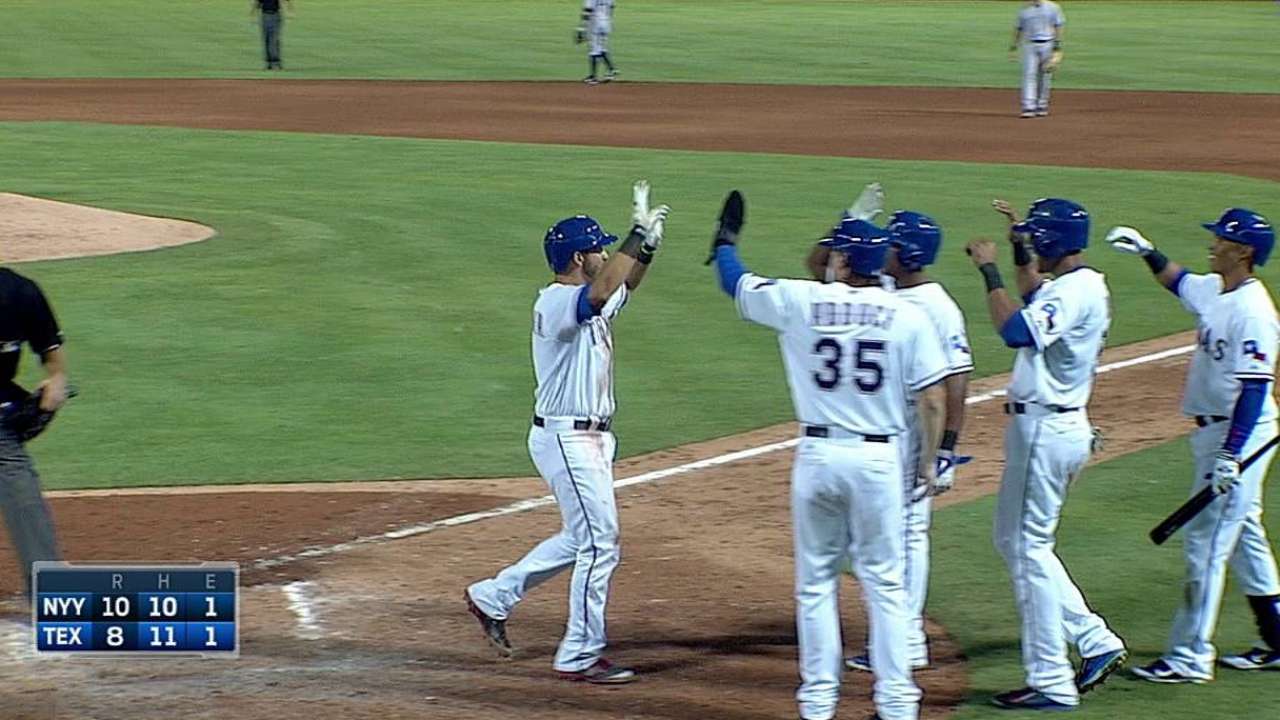 ARLINGTON -- The Yankees have been able to count on the back end of their bullpen most nights this season, which is why it was so concerning to see Adam Warren, Dellin Betances and David Robertson struggle in succession on Tuesday night against the Rangers.
Yankees manager Joe Girardi has tried to give his late-inning hurlers rest whenever possible, but with the team playing so many tight games, that hasn't been an easy task.
"You hope that off-days come at the right time, you get some distance out of your starters, and you've just got to manage it," Girardi said. "I'll manage it like I have the whole year. You know that you can't overwork them, or you're not going to get the same production."
Warren took over for starter Brandon McCarthy in the seventh inning, holding a 10-4 lead, but issued two walks and permitted a hit to leave a bases-loaded situation for Betances, who served up a grand slam to Texas' J.P. Arencibia.
"Mechanically, I just felt off," Warren said. "It was really strange. I usually take pride in my mechanics. I just felt out of sync and couldn't get on top of the ball. Especially in that situation, you want to come in and pound the zone, get some quick outs, and I just couldn't do that."
Warren and Betances, converted starting pitchers who have made 48 and 47 appearances, respectively, both said that they do not believe fatigue is an issue. Betances pointed out that he rebounded after Leonys Martin's triple to record two strikeouts around a walk, escaping the inning.
"I feel good, man. I feel great," Betances said. "It was a tough one for me. It's going to happen. Even after I gave up that home run, even after the triple, I was able to hold it right there. It could have been worse."
Girardi said that he does not plan to use the trio of relievers much differently over the final two months of the regular season.
"We've been pretty good about giving them the days when we need the days, giving them two days when they need two days," Girardi said. "[I'm] looking at what they've done in the past and having an idea how many innings they've thrown, and just trying to manage it that way."
Bryan Hoch is a reporter for MLB.com. Follow him on Twitter @bryanhoch and read his MLBlog, Bombers Beat. This story was not subject to the approval of Major League Baseball or its clubs.