Prado ready for challenge ahead in New York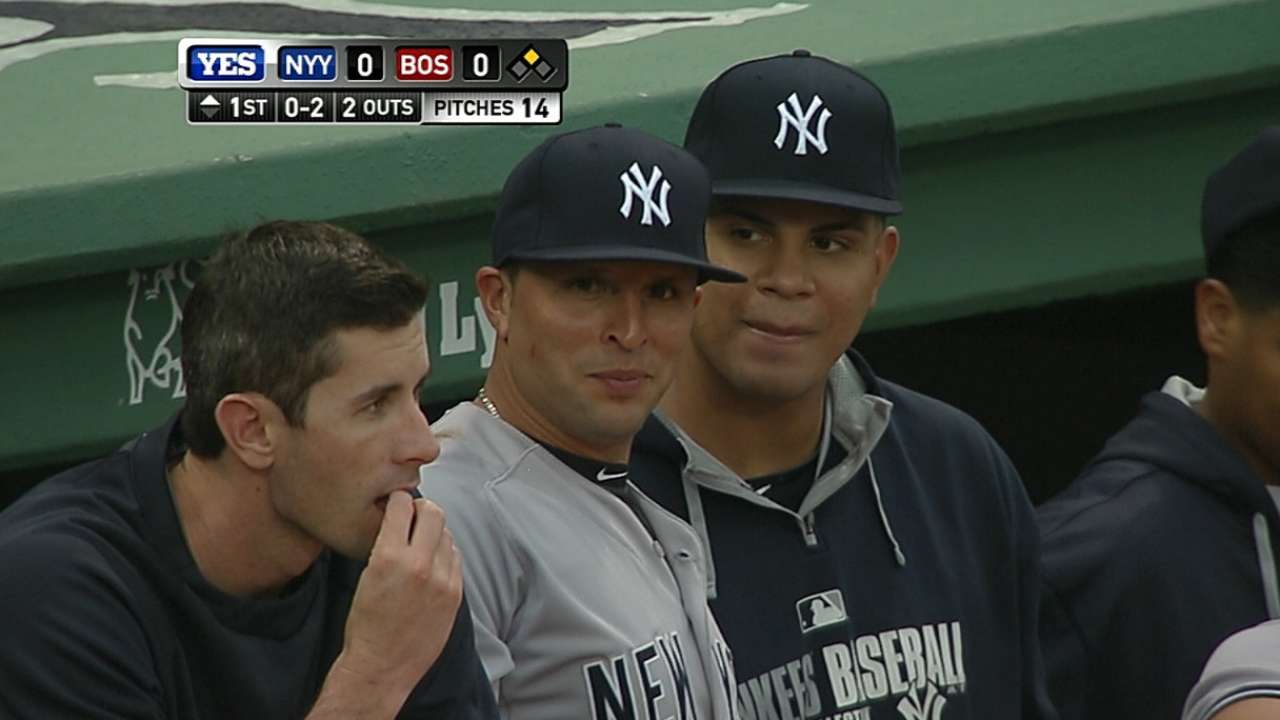 BOSTON -- Martin Prado said that he had been aware of the trade rumors swirling around his name. So when his cell phone buzzed with an incoming call from an unknown number on Thursday afternoon, the veteran infielder-outfielder was not surprised.
One destination that Prado hadn't considered, however, was the Yankees. That was the part that caught him off guard. But as he joined his new club with the assignment of playing right field every day, Prado said that he will make sure that he is ready for the change.
"It's been a while since I've played right field, but I told [the Yankees] that I'm open for it -- to help my teammates, help my team win games," Prado said. "Whatever I have to do, I will prepare myself for any challenge to help the team win."
Before Friday, when Prado entered as a pinch-hitter for Ichiro Suzuki and played the final two innings without incident in right field, he had only played two career innings as a right fielder -- on Oct. 4, 2009, for the Braves, in a 15-inning loss to the Nationals.
Prado said that Yankees general manager Brian Cashman explained the situation to him. In addition to right field, manager Joe Girardi said that he could use Prado at second base, third base and in left field.
"I'm looking forward to the challenge," Prado said. "I just said, 'The only thing I want is to give me a heads-up on the things you want to do with me, and I will prepare myself for that.'"
A career .290 hitter in nine big league seasons, Prado was having a down year with Arizona, posting a slash line of .270/.317/.370 with five homers and 42 RBIs in 106 games.
After nine years in the National League -- including seven with the Braves -- Prado is no stranger to visiting New York, though he said that the fast pace of the city may take some getting used to.
"When I was with the Braves, always when I went to play against the Mets, I was, 'Oh, man. It's crowded,'" Prado said. "I didn't like the crowded stuff. I was like, 'I don't like the city,' but I always took my family because they'd never been in New York. But I've got a lot of friends in New York and they've been around, so I'm getting to like the city."
Bryan Hoch is a reporter for MLB.com. Follow him on Twitter @bryanhoch and read his MLBlog, Bombers Beat. This story was not subject to the approval of Major League Baseball or its clubs.