Cashman 'open to anything' that improves Yankees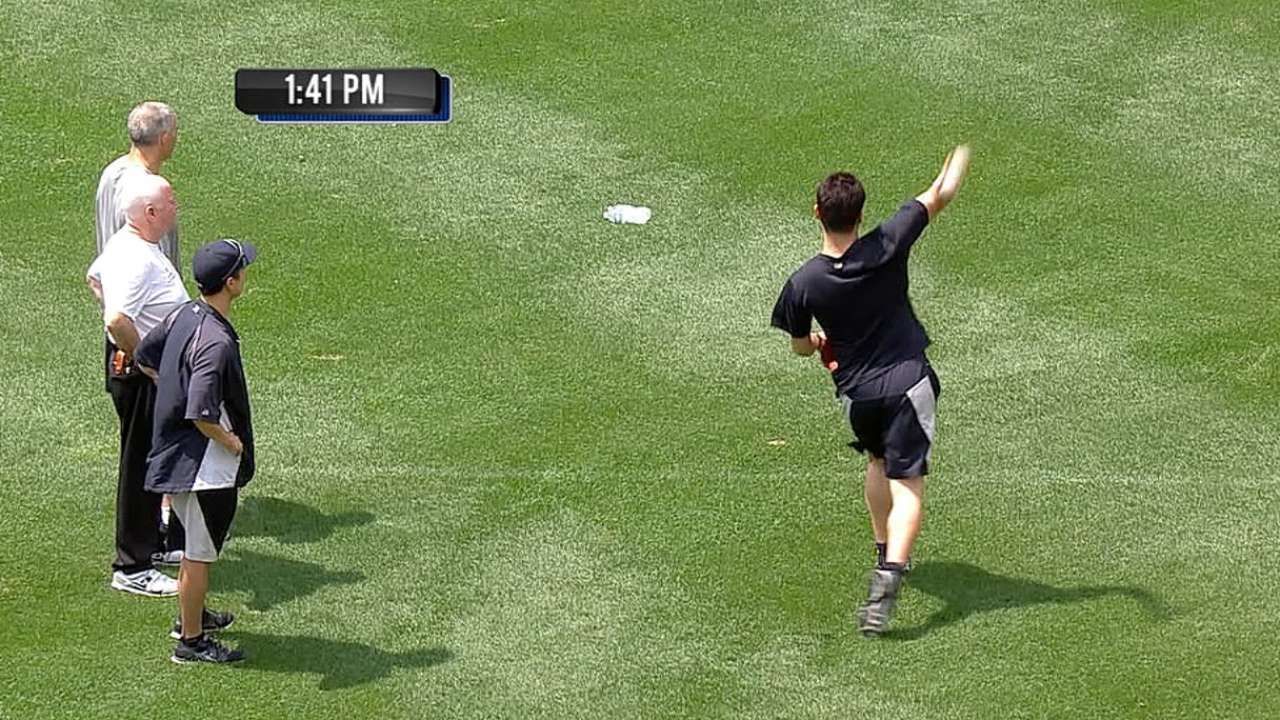 NEW YORK -- The key word that general manager Brian Cashman kept repeating Tuesday was "flexibility," especially as it related to letting the Nationals claim reliever Matt Thornton off waivers. His attention was also focused on the improvements he thinks the Yankees can still make as Michael Pineda and Masahiro Tanaka work themselves back to the rotation.
"I'm open to anything that makes us better. I'm not shut down for business, whether it's buying [or] whether it's reshuffling the deck, as we're doing today," said Cashman.
"We've been mixing and matching all year, and that's not going to stop," Cashman said. "I'm not going to predict what's happening tomorrow. I knew at some point today we were going to make that move on Thornton. If you had asked me three days ago, that wasn't on the horizon yet. So we'll see."
Undoubtedly a potential deal will hinge on how fast Pineda continues to progress. The righty is scheduled to throw about 75 pitches in another rehab start on Friday. Cashman would like to see Pineda go full-effort for around 90 pitches before he makes any decisions on putting the pitcher back on the roster.
"We're going to go start by start now, and see where he's at, where we're at, and because the season's running out. At some point, with his pitch count, if he's better than what we've got, we're going to have to pull him [up]."
Tanaka's status is still up in the air, but Cashman expects to have him back sometime in September, ideally in a position to carry the Yankees into the playoffs during their final stretch.
"Hopefully he can get on the mound at some point, really let loose, and start really stretching out to prepare for starts," said Cashman. "That's when I'll start worrying less about it. But he's still in that yellow-flag mode, for caution."
Tanaka threw on flat ground for the second straight day Tuesday, tossing 50 times from 60 feet away and increasing the intensity.
According to manager Joe Girardi, Tanaka will take off Wednesday and resume throwing Thursday.
Jake Kring-Schreifels is an associate reporter for MLB.com. This story was not subject to the approval of Major League Baseball or its clubs.