Teixeira puts spotlight on collision rule at plate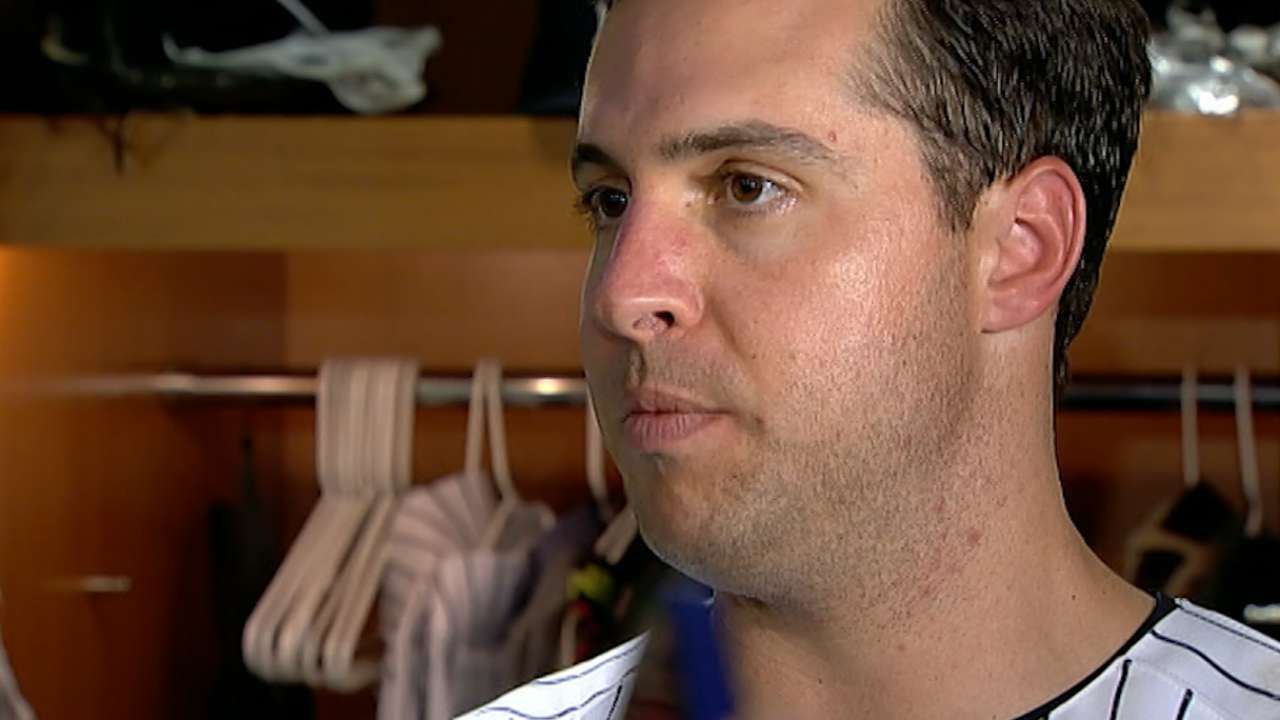 NEW YORK -- As Mark Teixeira said on Wednesday, there is still some confusion around the league about Rule 7.13, commonly referred to as the "home-plate collision rule," but Yankees manager Joe Girardi believes that the change has been positive for baseball.
Teixeira sliced the pinkie finger of his left hand scoring the Yankees' fifth run in Wednesday's 5-1 victory over the Tigers. The cut required three stitches, and Teixeira contended after the game that catcher Bryan Holaday had not given him a proper path to home plate.
"There was only a little bit of plate available," Teixeira said. "I thought we had rules about that, but that's a different story. I slid and just got my hand in there, and his foot was right on top of the plate."
Girardi said that he reviewed the play and did not see Holaday to be in violation of the rule, which was announced in February and is intended to increase player safety by eliminating "egregious" collisions at home plate.
"I've said all along that I think it's probably been the most confusing change that we've had," Girardi said. "I think for the most part it has worked, because catchers aren't getting run over, which I think is a good thing. But I think sometimes players are a little bit confused.
"In watching the play, [Holaday] was not blocking the plate without the baseball. And then he caught it and stepped in, and that's what catchers are allowed to do. When you do that, you're allowed to run them over. But a lot of times things happen so fast, you're not sure what happened as a player."
The Yankees addressed their players in Spring Training about the rule change, and part of the conversation was reminding them that contact is still permitted between baserunners and catchers.
"We basically told them, 'If they're blocking the plate, you can run them over,'" Girardi said. "That really hasn't changed for baserunners. You don't want guys really to go out of their way to get someone if they don't have to. You'd rather them slide, because whenever you run someone over, you take the chance of getting hurt, too."
Bryan Hoch is a reporter for MLB.com. Follow him on Twitter @bryanhoch and read his MLBlog, Bombers Beat. This story was not subject to the approval of Major League Baseball or its clubs.