Teixeira working through soreness in cut finger
First baseman hasn't taken a full batting practice since the injury on Wednesday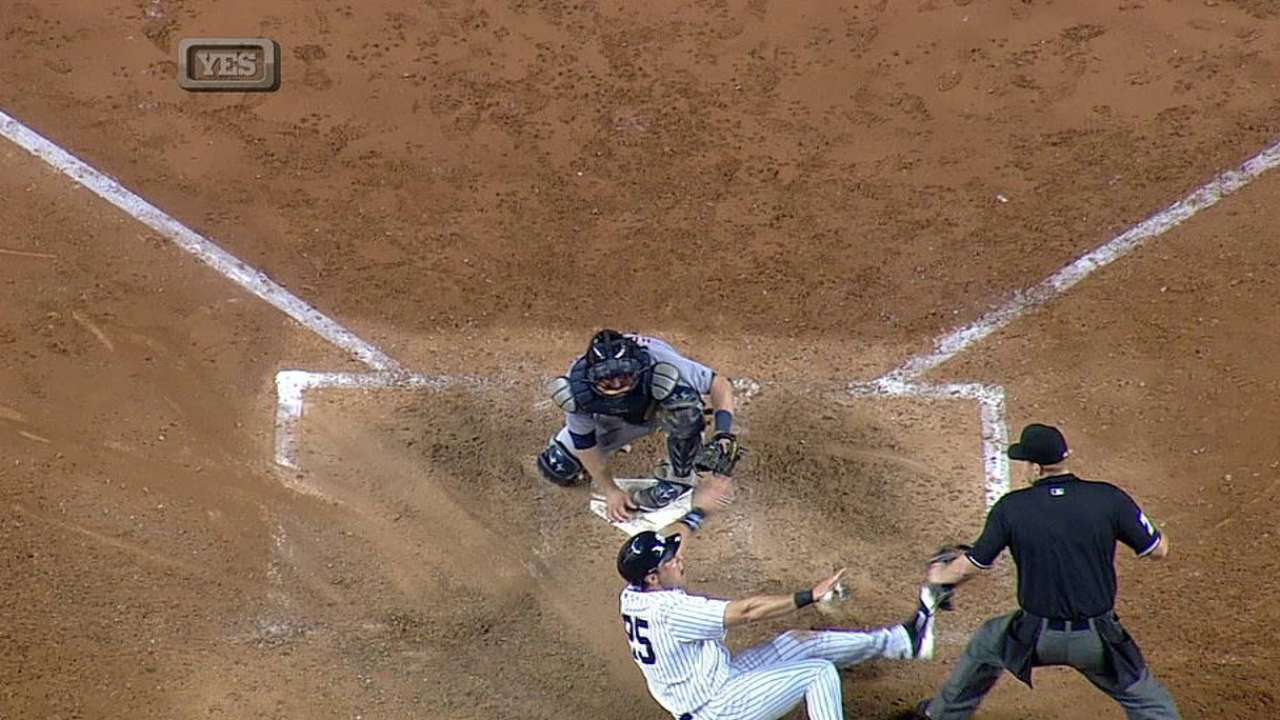 NEW YORK -- It's still painful for Mark Teixeira to grip a bat, but he took some swings prior to Friday's game against the Indians to test out his injured left pinkie finger.
Teixeira, who sliced his finger open while sliding into home plate during Wednesday's game against the Tigers, was out of the lineup for a second consecutive game on Friday. The cut required three stitches that will remain in for about a week.
The Yankees first baseman took Thursday off to rest from baseball activities, but the pinky still has not improved much. He was limited to tee work and soft toss on Friday, and he was hoping to eliminate some of the soreness.
"Just gripping a bat and taking dry swings is pretty painful," Teixeira said. "But I'm going to go out, run around, stretch. Hopefully some blood flow will help, get it warm. During the day, as the day goes on, hopefully it just keeps getting a little better."
Teixeira will likely need at least a couple more days before he returns to the lineup, even if his finger responds well. He has not gone through a full batting practice, and he was not sure if the injury would impact his play on defense.
"It's just sore," he said. "I'm not sure if it'll get worse, but it definitely needs to get better."
Jamal Collier is an associate reporter for MLB.com. This story was not subject to the approval of Major League Baseball or its clubs.