Teixeira returns to Yankees' lineup, notches single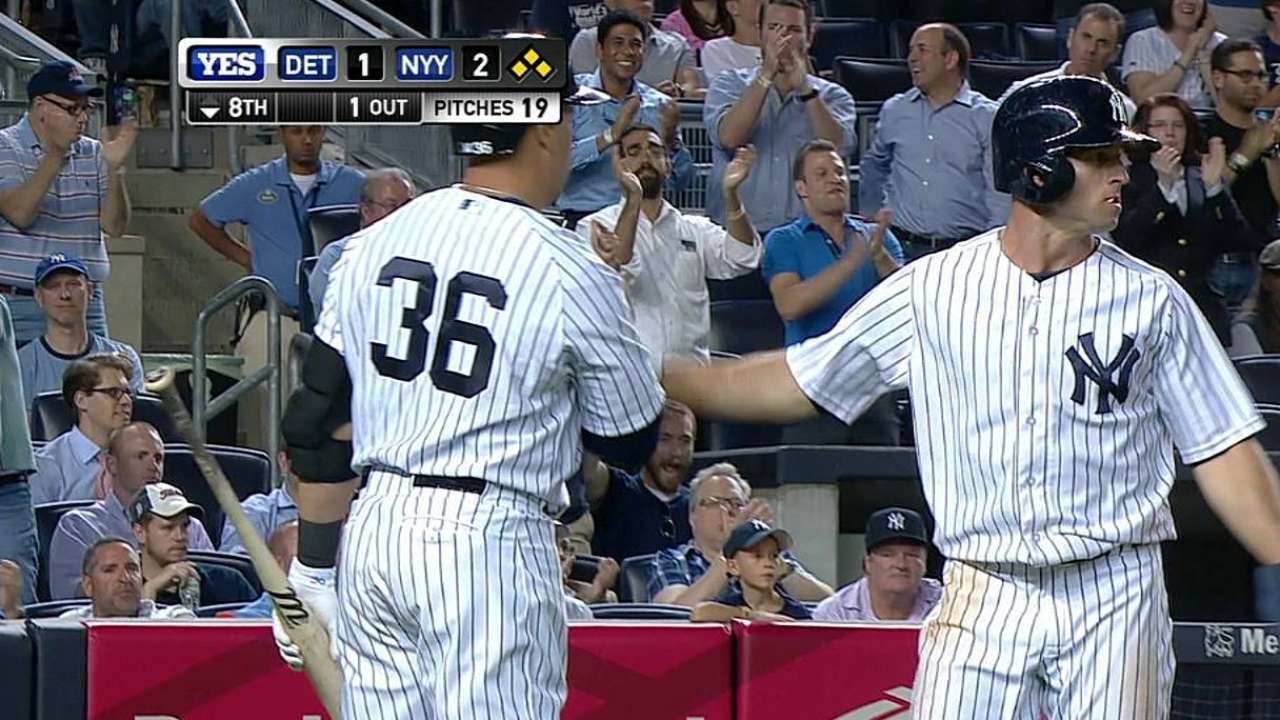 NEW YORK -- Actions speak louder than words, and after a healthy round of normal batting practice, Mark Teixeira indicated to manager Joe Girardi that his left pinky was well enough to play in Sunday's series finale with the Indians.
Teixeira ended up 1-for-4 in the Yankees' 4-1 loss and was robbed of a potential RBI in the first inning when he lined out hard to second baseman Jason Kipnis. Afterward, he didn't note any discomfort in his swings.
"I'm happy with the way it's feeling the last two days, so hopefully it just keeps getting better," said Teixeira, who doesn't expect his pinky to give him any more trouble as it heals.
"It's a big relief," he said. "You definitely want to be back out there."
"I thought he had some good at-bats," said hitting coach Kevin Long. "Certainly his pinky didn't have an effect on his swings. I thought he looked good."
Girardi penciled his slugger to hit fourth in the lineup but wanted to see how Teixeira reacted after batting practice before the game. The switch-hitter took strokes from both sides of the plate, appearing to grip the bat tightly and even launched a few balls over the wall.
"It's important to us," said Girardi. "It means we can move some other people around, do some things that would help us, and you get him back in the middle of the order where he's been productive."
Teixeira sustained a laceration to his left pinky in Wednesday's 5-1 victory over the Tigers, requiring three stitches. He had swung at 50 percent as the cut healed but appeared to take full hacks before Sunday's game with his pinky wrapped with a bandage.
On Saturday, Girardi indicated that Teixeira swinging from the right side would be more difficult as he would have to use his lead hand to grip the bat harder. But it wasn't much of a problem for most of Sunday, facing righties Carlos Carrasco and Scott Atchison.
Before the injury, in seven games since returning from a lower lat strain, Teixeira hit .222 with two home runs and four RBIs while drawing six walks.
Jake Kring-Schreifels is an associate reporter for MLB.com. This story was not subject to the approval of Major League Baseball or its clubs.