Tanaka throws off flat ground, 'feeling really good'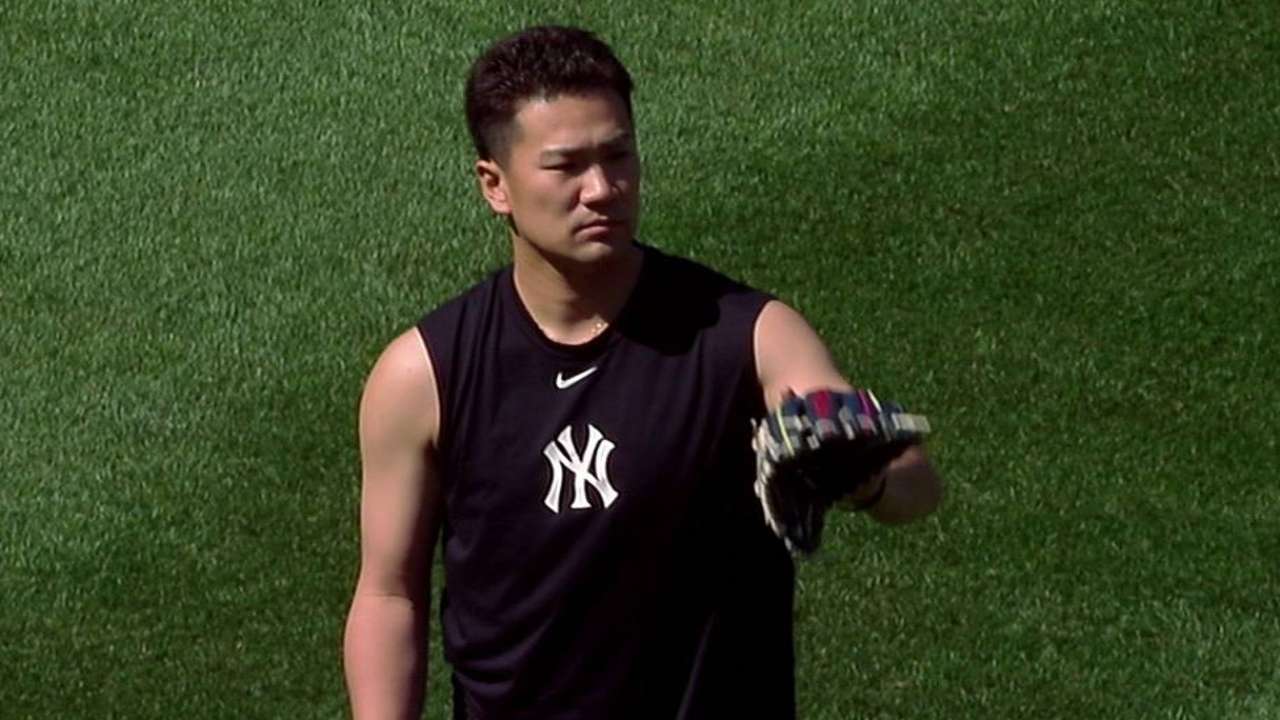 BALTIMORE -- The 10 fastballs that Masahiro Tanaka fired across the flat ground of Camden Yards' outfield grass on Wednesday afternoon may not seem like much, but they represented another important step as the right-hander works to return to the mound this season.
Tanaka ramped up his velocity from the stretch position to make the tosses, his first at that effort level since sustaining a partial tear of his right ulnar collateral ligament in his elbow in a July 8 start against the Indians in Cleveland.
"It's feeling really good," Tanaka said through an interpreter. "Really, I didn't feel anything special compared to just regular tossing. I thought everything went well."
Tanaka still needs to advance to throwing bullpen sessions and batting practice, then facing hitters in games, but said that he feels no pain in his elbow. Tanaka believes that it is possible he will make it back to the big leagues in September.
"I think I have a chance, if everything progresses the way I want it to and we want it to," Tanaka said.
Each session without discomfort is encouraging to manager Joe Girardi, who said that Tanaka will have a scheduled day off from throwing on Thursday and then will get back to work in Florida on Friday.
"I think once you start seeing him in games, whether it's a rehab game or a regular game, you'll have a better idea really of where he's at," Girardi said.
Girardi said that he is keeping the light on for Tanaka to tack a few more starts onto what had been an extremely promising rookie campaign.
"That's our hope," Girardi said. "We wouldn't be going through this if we didn't expect him to pitch for us. Our hope is he'll pitch in September."
Bryan Hoch is a reporter for MLB.com. Follow him on Twitter @bryanhoch and read his MLBlog, Bombers Beat. This story was not subject to the approval of Major League Baseball or its clubs.