Kuroda to start Sunday against Rays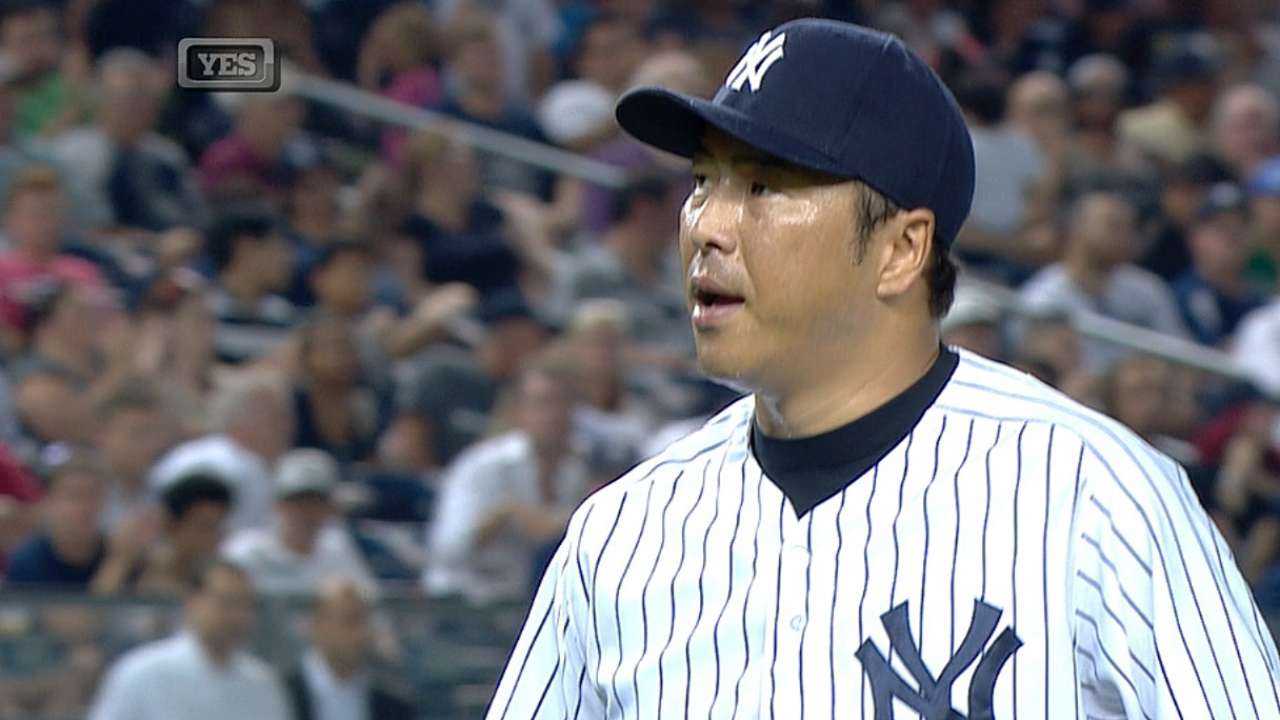 BALTIMORE -- The Yankees announced an edit to their pitching rotation on Wednesday, slotting Hiroki Kuroda in to face the Rays on Sunday at Tropicana Field.
Kuroda had initially been skipped altogether after Tuesday's rainout against the Orioles, with Chris Capuano listed to make Sunday's start. Capuano will now start Monday against the Astros.
Manager Joe Girardi explained that this will still give extra rest to Kuroda, who last pitched on Aug. 10 against the Indians in New York.
"We're trying to stay proactive so he doesn't fatigue down the stretch here," Girardi said.
Kuroda is 7-8 with a 4.03 ERA in 24 starts this season and tired down the stretch last year, when he was 0-6 with a 6.56 ERA in his final eight starts. He said that an extra day here or there could make a difference for him.
"It's really hard to rest during the course of the season," Kuroda said through an interpreter. "When I'm in the season, it's hard to feel rested. I'm glad that the team or the manager was considerate about giving me a rest."
Kuroda, 39, said that he has made one small concession to last season's August and September tailspin; he has decreased the number of pitches in his side sessions between starts by about 10 pitches, hoping to save those bullets for games.
Girardi said that the Yankees' decision to give Kuroda some extra time is more of a preventative measure than based upon signs of wearing down.
"I think it's really based on what happened last year," Girardi said. "I know his last start wasn't great, but the starts before that have been really good. Like I said, we're trying to stay proactive, we've talked about it. I've been asked about it 1,000 times. So we're trying to be proactive."
Bryan Hoch is a reporter for MLB.com. Follow him on Twitter @bryanhoch and read his MLBlog, Bombers Beat. This story was not subject to the approval of Major League Baseball or its clubs.