Jeter's hit that tied Wagner now ruled an error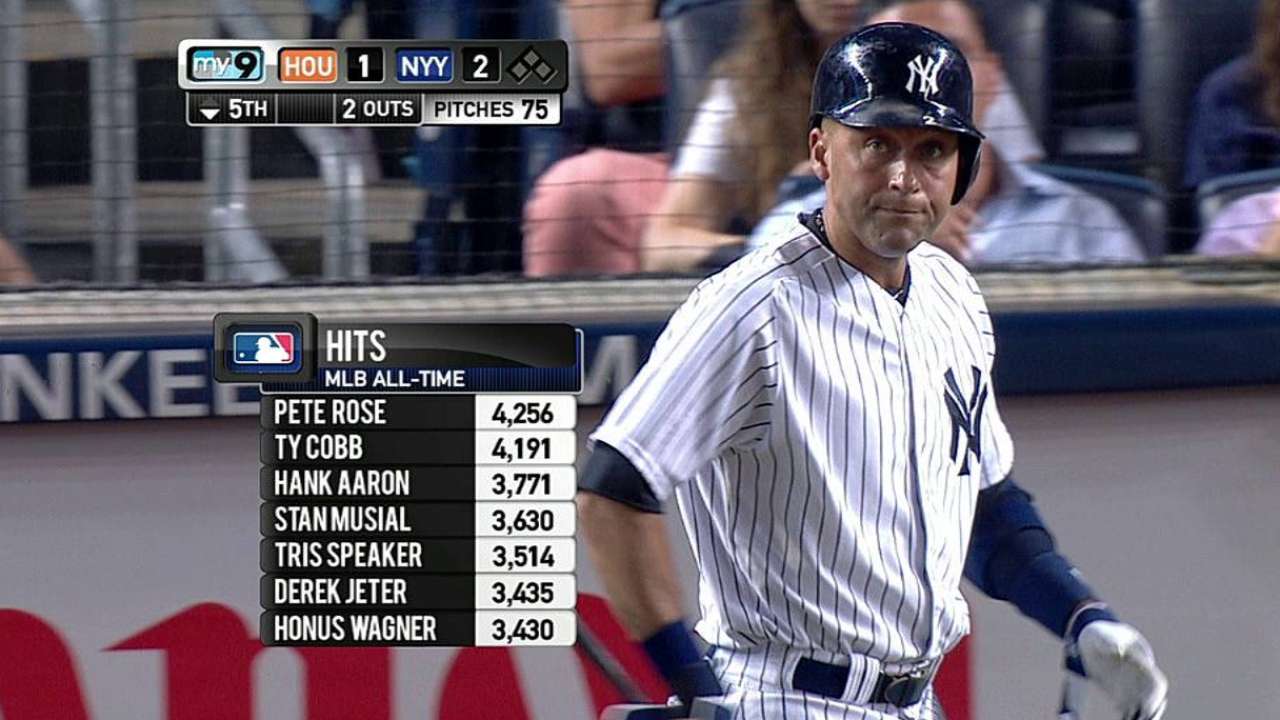 NEW YORK -- Major League Baseball slightly altered history on Tuesday with a scoring change to the Yankees' game against the Indians on Aug. 8.
Derek Jeter reached base in the first inning on what was originally ruled an infield single and the 3,430th hit in his career, which tied Honus Wagner for sixth place on baseball's all-time hits list. That play has now been ruled an error on Cleveland first baseman Carlos Santana, who could not cleanly handle a throw from shortstop Jose Ramirez.
Jeter's hit to tie Wagner now occurred the following day, when he reached on an infield single off Cleveland's Corey Kluber that was initially recorded as the go-ahead hit. Jeter's double in the fifth inning off Baltimore's Bud Norris on Aug. 11 is now actually the hit that gave him sole possession of sixth place.
Fearing that the original "hit" might be overturned, Steve Donohue, the team's athletic trainer, made sure to retrieve the other balls for Jeter's personal collection.
And in his usual form, Jeter downplayed the scoring change as anything significant.
"So there's no story," he said. "I got another hit; I got the other ball."
Jamal Collier and Jake Kring-Schreifels are associate reporters for MLB.com. This story was not subject to the approval of Major League Baseball or its clubs.