Robbing Robbie: Gardner thrills with catches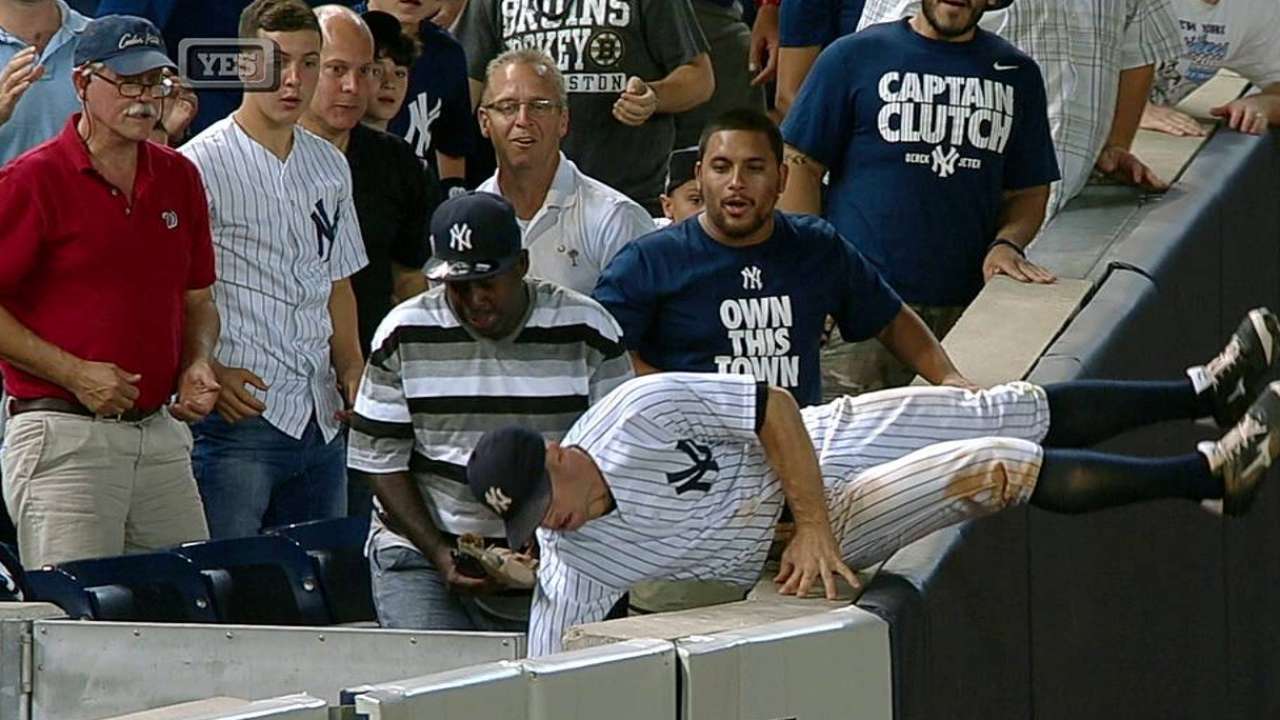 NEW YORK -- Brett Gardner's range and athletic ability in left field were on display on two occasions Wednesday night and both at the expense of Astros right fielder Robbie Grossman.
With one out in the ninth inning, Grossman skied a fly ball toward the left-field wall in foul territory, and Gardner tumbled over the wall and into the first row as he extended his arm to make the catch.
"It was more of a fall," Gardner said. "Just got over to the wall and try and catch it."
He gave what was remaining of the announced crowd of 42,102 fans at Yankee Stadium something to cheer for and followed it up with a two-out single in the ninth inning to ignite a small rally. But the Yankees could not muster a comeback and fell to the Astros, 5-2.
Gardner also made a sliding catch just barely in fair territory near the foul line in left field to rob Grossman leading off the game.
Jamal Collier is an associate reporter for MLB.com. This story was not subject to the approval of Major League Baseball or its clubs.