Jeter seeing more time as Yankees' DH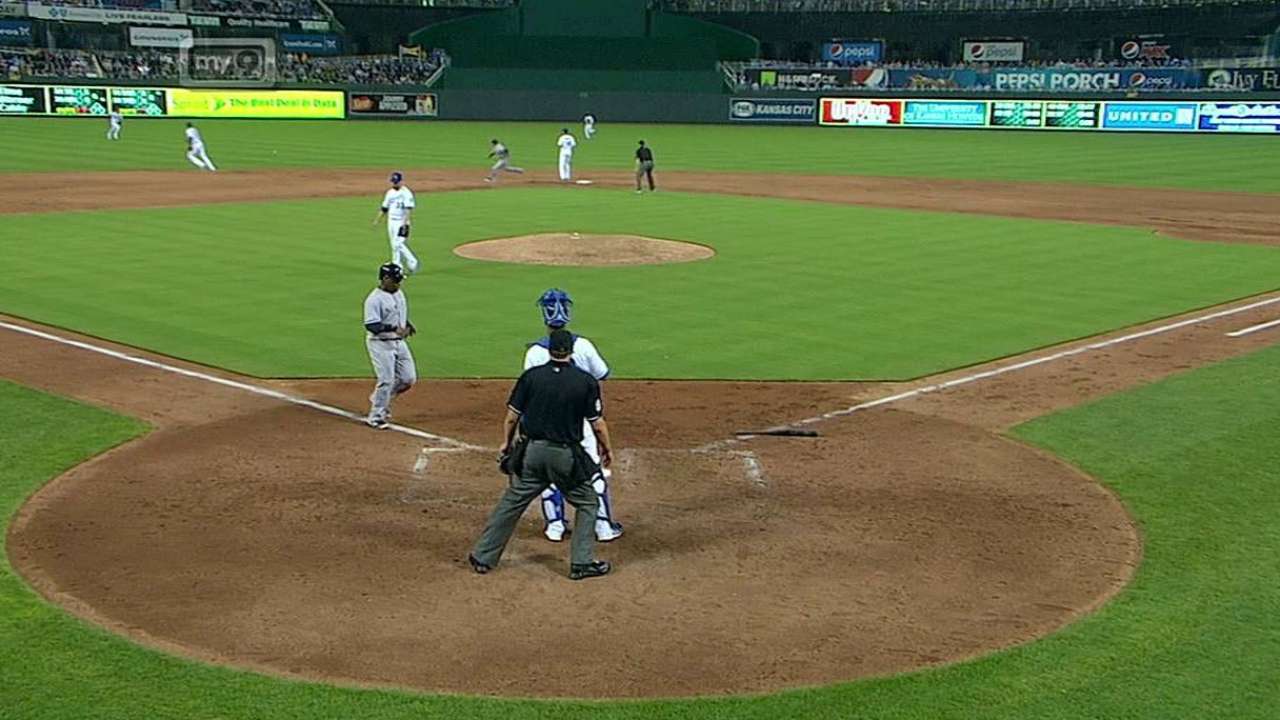 DETROIT -- Derek Jeter has been spending more time as the designated hitter of late, and while the retiring Yankees captain would prefer to be wearing his glove out to shortstop, he has been satisfied with staying in the lineup.
Tuesday marked Jeter's fourth DH assignment of August, coming after he had been asked to DH only four times in the first four months of the season. Jeter points out that though he hasn't done it much during his career, he did serve as the Yanks' DH 25 times in 2012.
"Because of injuries, Carlos [Beltran] had to DH, so I haven't really thought about it," Jeter said. "My job is to come here and when I'm in the lineup, play. I like to play every day. I like to play shortstop every day. Everyone is aware of that, but I get it.
"I understand it. We've had a long stretch here. I think we only have a couple of more days off, and then we have another long stretch at the end of the year."
Yankees manager Joe Girardi said that the lengthy stretches without an off-day, as well as upcoming matchups against left-handed pitching in which Jeter will be expected to play, factored into his thinking.
"We have a lot of lefties coming up the next five days after today, where he's going to play, so try to give him a little blow when I can," Girardi said. "And I thought today was probably a good day. Two plane flights in two days, and as I said, we have day games after night games, so we're going to need him in there a lot."
Jeter's numbers have sagged of late. After batting .277 through the first four months of the season, he entered play on Tuesday batting just .209 (18-for-86) in August, with a .227 on-base percentage and a .267 slugging percentage. Jeter's last extra-base hit was a double on Aug. 11.
Girardi said that he does not believe there are any physical concerns with Jeter, but suggested that Beltran's return to part-time outfield duty may allow the Yankees to have Jeter serve as the DH more often.
"I'm in the mode that I'm just taking it day by day, but with Carlos being able to go into the outfield once in a while, it gives me more flexibility to do this," Girardi said.
Bryan Hoch is a reporter for MLB.com. Follow him on Twitter @bryanhoch and read his MLBlog, Bombers Beat. This story was not subject to the approval of Major League Baseball or its clubs.