Girardi has no plans to drop Jeter in batting order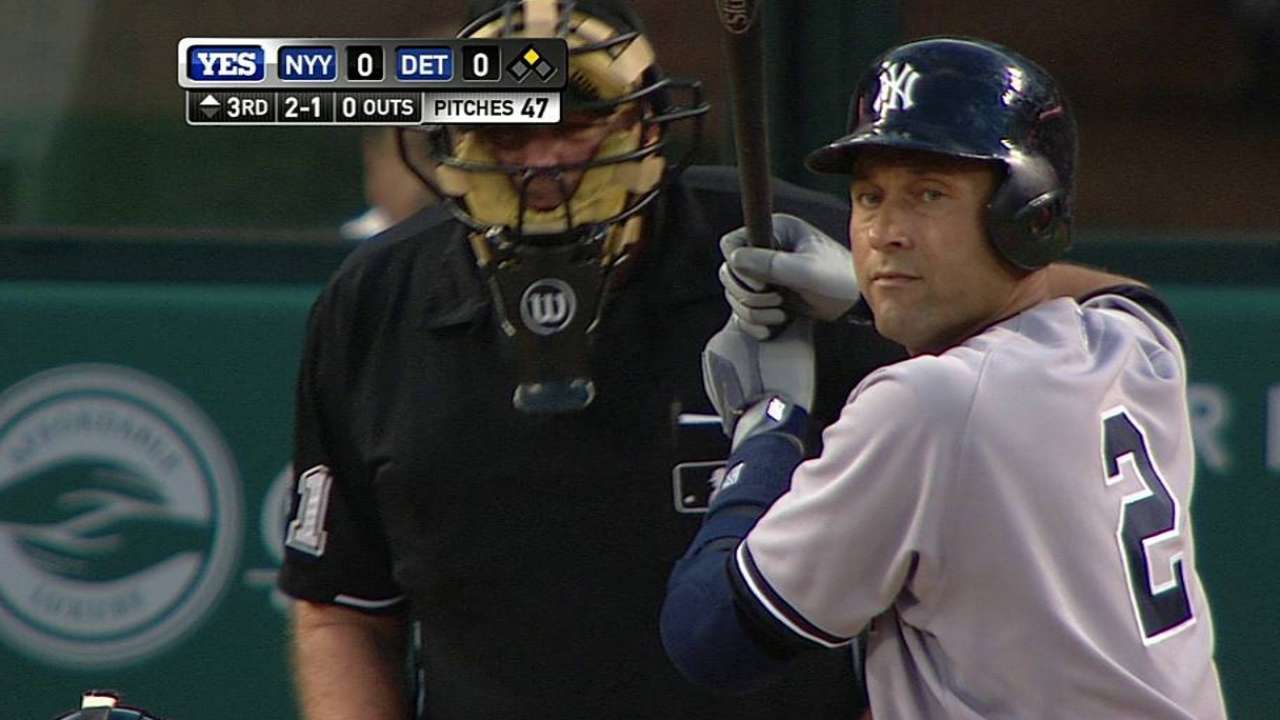 NEW YORK -- As Derek Jeter prepares for the final month of his last big league season, Yankees manager Joe Girardi said that he is dismissing the outside cries for a drop in the batting order, expressing confidence in a strong finish from the captain.
Jeter's performance fell off markedly in August, with the 40-year-old posting a split line of .207/.226/.261. That dropped his batting average from .277 to .261, and Jeter posted just four extra-base hits in 26 games, working two walks.
"For the first four months of the year, he was probably one of our most consistent hitters; one of the three most consistent hitters in our club," Girardi said. "I consider us to be in playoff mode right now, for us, because we obviously need to win games. Throughout his career, he's been clutch in the playoffs and we're leaving him there."
Girardi said that Jeter is "a hot topic always just because of who he is," but noted that there have been other issues throughout the Yankees' lineup.
"You look up and down our numbers and there's a lot of .240s and .230s," Girardi said. "I'm not so sure why he's the one that's necessarily picked on here. As I've said, this guy has been a money player his whole career, and we need him to be the last month."
Girardi said that he is not averse to shuffling pieces in the lineup, pointing out that he elevated Martin Prado against left-handed pitching because of his production (.996 OPS) against southpaws. Against righties, Jeter (.634 OPS) and Prado (.624 OPS) have been similar.
"[Jeter] could hit .600 and if the other guys don't produce around him and through the lineup, then it's not going to matter what he hits," Girardi said. "It's going to have to be a collection of all these guys that can swing the bat extremely well."
Likely needing to be in the neighborhood of 89 wins to continue playing in October, the Yankees would gladly accept contributions from other corners this month; Mark Teixeira, for one, also had a punchless August that produced a .193/.276/.307 split line. The Yankees entered play on Tuesday ranked 14th among the 15 American League clubs in runs scored.
"That's not all Derek's fault. That's collectively we haven't hit," Girardi said.
Bryan Hoch is a reporter for MLB.com. Follow him on Twitter @bryanhoch and read his MLBlog, Bombers Beat. This story was not subject to the approval of Major League Baseball or its clubs.