Offensive woes not lost on Long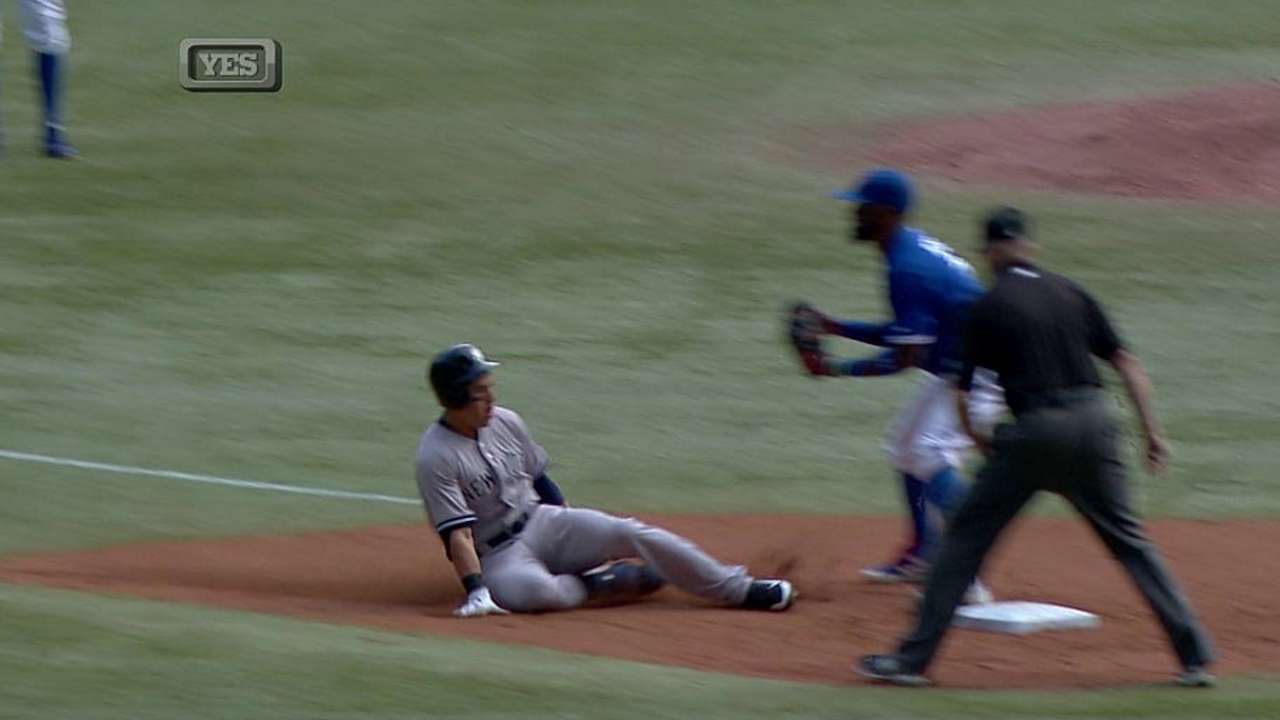 NEW YORK -- Maybe the most baffling part for Yankees hitting coach Kevin Long is that he has seen the approach and the work that goes into each game, judging them to be satisfactory. Despite the impressive track records owned by the members of the lineup, success has not followed.
"There's obviously a lot of things that factor into it," Long said on Wednesday. "You'd have to be some kind of mad hitting scientist to go through it all and try to figure it out. I don't have all those answers. I can tell you that the work ethic is there and what we're doing and how we're going about it is the right way. It's just the results have been inconsistent."
With more than 80 percent of the schedule already in the books, most of the story on the Yankees' offense has been written. They entered play on Wednesday with 539 runs scored, only four ahead of the Red Sox, who rank last in the American League.
The Yankees do not have a hitter with either a .300 batting average or an .800 OPS, and will not have a 100-RBI player for the first time in a non-strike year since 1992, when Don Mattingly paced the club with 86 RBIs. Jacoby Ellsbury leads the Yankees with 64 RBIs entering Wednesday's action.
"Up until this point, I don't think it's fair to put it on a couple of guys," manager Joe Girardi said. "Obviously you need run production. You need big run production in your middle and you need run production throughout your lineup. And those are things that we've struggled with this year."
Long said that he was encouraged by several of the Yankees' big innings over the last week, but they have not translated into sustained rewards. He points out that the Yankees hit the ball hard often against both Rick Porcello and Kyle Lobstein during the series against the Tigers at Comerica Park, but lost both games.
"The vibe has been better, but when you don't get results on games like that -- the Lobstein game, we were all over that guy the whole game and we had nothing to show for it -- those are the disappointing games. ... It gets frustrating," Long said.
"You kind of go to those things and say, 'All right, we have been swinging the bat better, we are doing some things better.' It's just been one of those years where the results on an everyday basis aren't there."
Bryan Hoch is a reporter for MLB.com. Follow him on Twitter @bryanhoch and read his MLBlog, Bombers Beat. This story was not subject to the approval of Major League Baseball or its clubs.