Prado being cautious with hamstring injury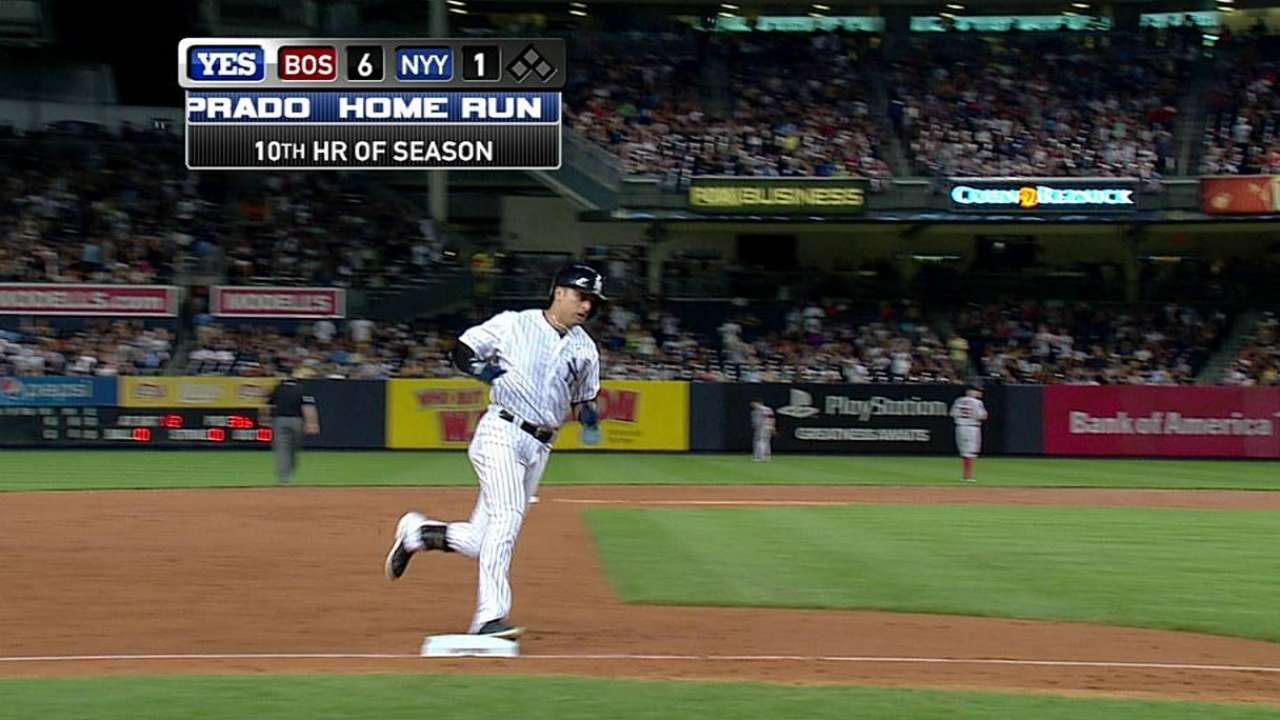 NEW YORK -- Martin Prado ran at about 50 percent prior to Thursday's game against the Red Sox to test out his strained left hamstring for the first time since he suffered the injury on Tuesday.
Prado also hit in the cage and was encouraged by not feeling any pain, although he quickly pointed out that giving 50 percent is far from where he needs to be to play in a game.
"The game speed is different," Prado said. "You're not going to go 50 percent. I don't like to go 50 percent. If I'm not 100, I'm not going to go."
Prado suffered the injury in the seventh inning on Tuesday while making an aggressive turn toward second after reaching on an error. He rested and received treatment all day on Wednesday, will miss his second consecutive game on Thursday and seems almost certain to miss Friday night's game as well.
Prado has been one of the Yankees' hottest hitters, and with the team chasing a playoff berth, it can't afford for him to be out for an extended period of time. Prado says this is the first time he has dealt with a hamstring issue, so he is being cautious to make sure this does not turn into a season-ending injury.
"I'm doing everything I can and they're doing everything they can to make me feel as close to 100 percent," Prado said. "I just say I don't want to be the hero and go there and get hurt and not play until the end of the season. I'd rather lose a couple of days and make sure my leg is OK to play the 20 or 25 games we have left."
Jamal Collier is an associate reporter for MLB.com. This story was not subject to the approval of Major League Baseball or its clubs.