Tanaka to throw bullpen session Saturday
Girardi unsure what next step will be, but simulated game possibility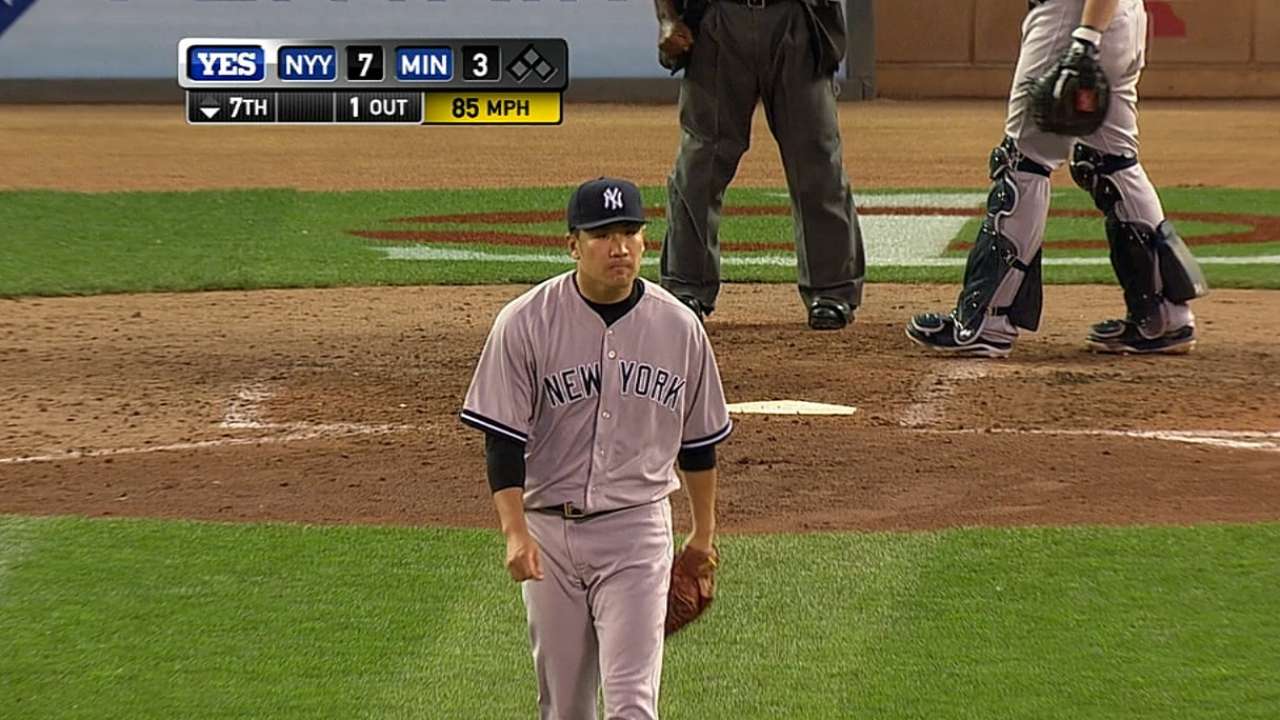 NEW YORK -- The Yankees are moving forward with Masahiro Tanaka's rehab process, and he will throw a bullpen session Saturday at Yankee Stadium.
Last weekend, Tanaka was sent back to New York from Toronto and diagnosed with "arm fatigue" by team physician Dr. Christopher Ahmad. But the Yankees said that it was to be expected as he aims to rehab his partially torn right ulnar collateral ligament.
Tanaka began experiencing soreness after a 49-pitch simulated game last week in Detroit, but he continued his throwing program by playing catch on Tuesday. Manager Joe Girardi was not sure how many pitches Tanaka would throw on Saturday or what the next step in his process will be, although it figures to be a simulated game.
"Let's just take that and see how it goes," Girardi said. "When he gets through that, I guess I'll decide what's next."
The Yankees have proceeded cautiously with Tanaka, who is hoping the rehab will help him avoid Tommy John surgery. Even as the 2014 season winds down and no matter New York's position in the standings, Girardi maintained that at some point Tanaka will throw in a game to test the elbow.
"He will pitch somewhere. He has to throw," Girardi said. "You can't wait 'till next spring."
Jamal Collier is an associate reporter for MLB.com. This story was not subject to the approval of Major League Baseball or its clubs.