Yanks strike balance between honoring Jeter, winning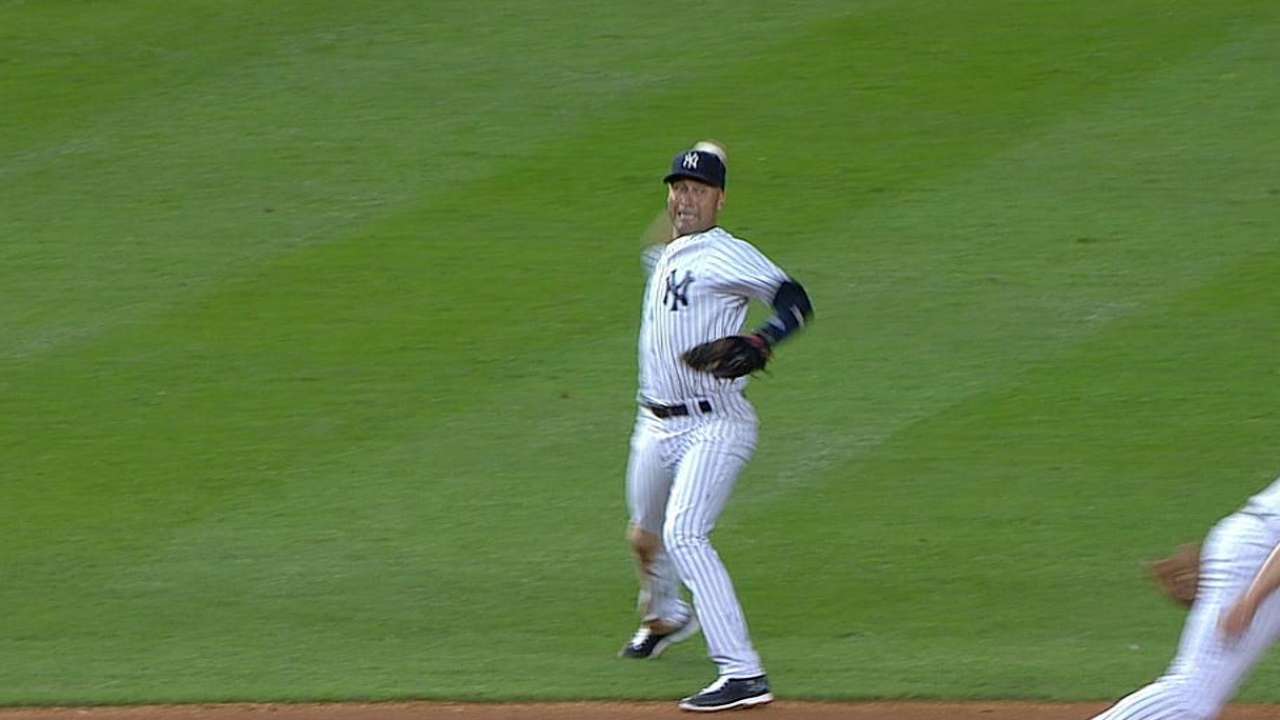 NEW YORK -- Yankees president Randy Levine said on Thursday that he believes the organization has been able to strike a good balance between celebrating Derek Jeter's final season and continuing to focus on the objective of winning baseball.
"I think we've done it the Yankee way, always the right way," Levine said at the Bloomberg Sports Business Summit in New York. "We think Derek Jeter is a great player, we've honored him as a great player, he deserves the day we are giving him on Sunday. He deserves a patch. He's an iconic Yankee. I think we've handled it completely appropriately."
The Yankees will celebrate Derek Jeter Day on Sunday, with special ceremonies to be held prior to the scheduled 1:05 p.m. ET game against the Royals. The entire team, Jeter included, will wear a special patch honoring Jeter's career for the final 22 games of the regular season.
"We're very careful. Derek has a lot of dignity," Levine said. "He understands that his whole career he's held himself in the perfect way, and we respect that. He's a great star. People want to celebrate him. They want to be close to him and the Yankees, because this is a memorable event. We're very conscious of honoring his legacy."
Levine said that he believes the Yankees, who entered play on Thursday with a 71-66 record and trailing the Tigers by four games for the second American League Wild Card, continue to be just a good hot streak away from qualifying for postseason play.
"If we play well, we have as good a chance as anybody to be there," Levine said. "We've lost basically five starting pitchers and we've had regulars go down, and yet we've got a shot to make the playoffs. So I think the Yankees are the Yankees, the mission statement never changes, and I think that every year it's the same thing, try to put a World championship team together."
Bryan Hoch is a reporter for MLB.com. Follow him on Twitter @bryanhoch and read his MLBlog, Bombers Beat. This story was not subject to the approval of Major League Baseball or its clubs.